We got the keys, we went to the new place tonight. I took a bunch of photos of the boys running around, they are sooooo excited!!! Tomorrow morning a removalist come to get the furniture, we already took a couple of things over. Tomorrow we also have a BBQ at lunchtime and a DressUp party at night. It is going to be THE busiest day! But so cool :)
I am about to take the computer apart to take to the new place and I don't think I can get back online tomorrow just because it will be busy, but maybe Sunday. I also hope the wireless internet works all right.
So before I go, let me share my latest page for the OLW blog. The word this week is miracle:
I created it using the
Gift of Hope kit
by Leora Sanford, it is another benefit kit for Ryley, a little girl with cancer. They are going through some tough times, so if you have an to spare, please get the kit, you will be helping and will receive some super cute scrapping goodies to boot ;)
Since my previous page was a big whinge about not getting that perfect photo for my Christmas card, I decided to make a matching page with all the other photos that are not good enough but oh so cute :)
White background on both pages totally inspired by
Dúnia
, her style is so awesome, have a look at her
2009 Calendar
: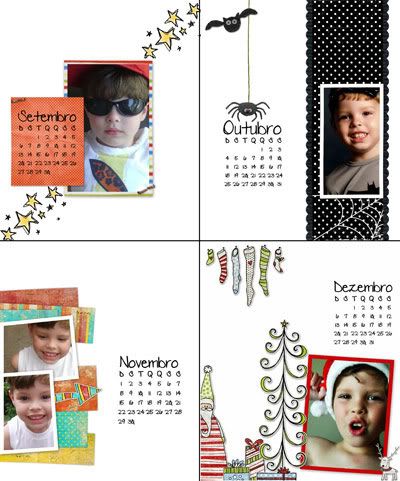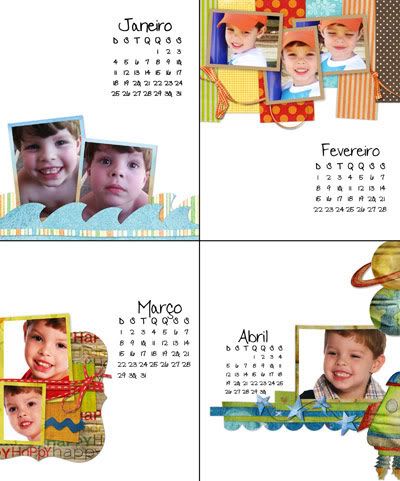 simply amazing isn't it? you can leave her some love here.




ok, looks like I am having a hard time parting with my computer :) but I have to get back to packing... see you on "the other side" Have a great weekend everyone!